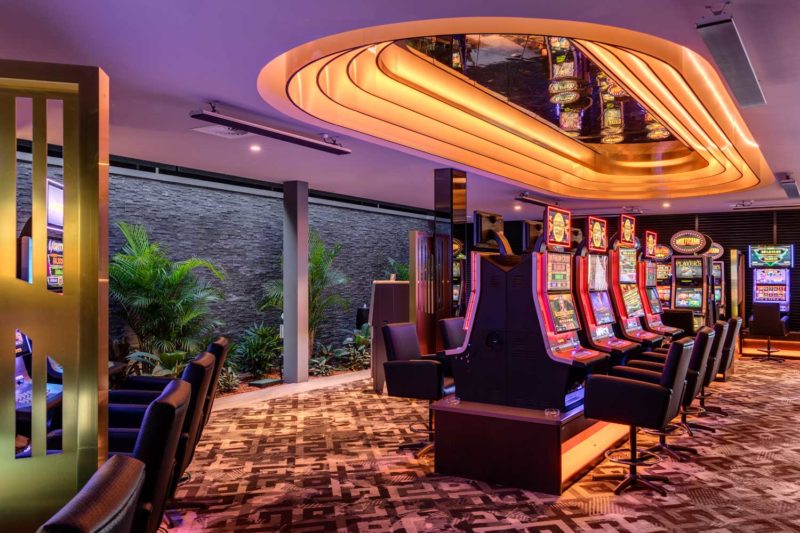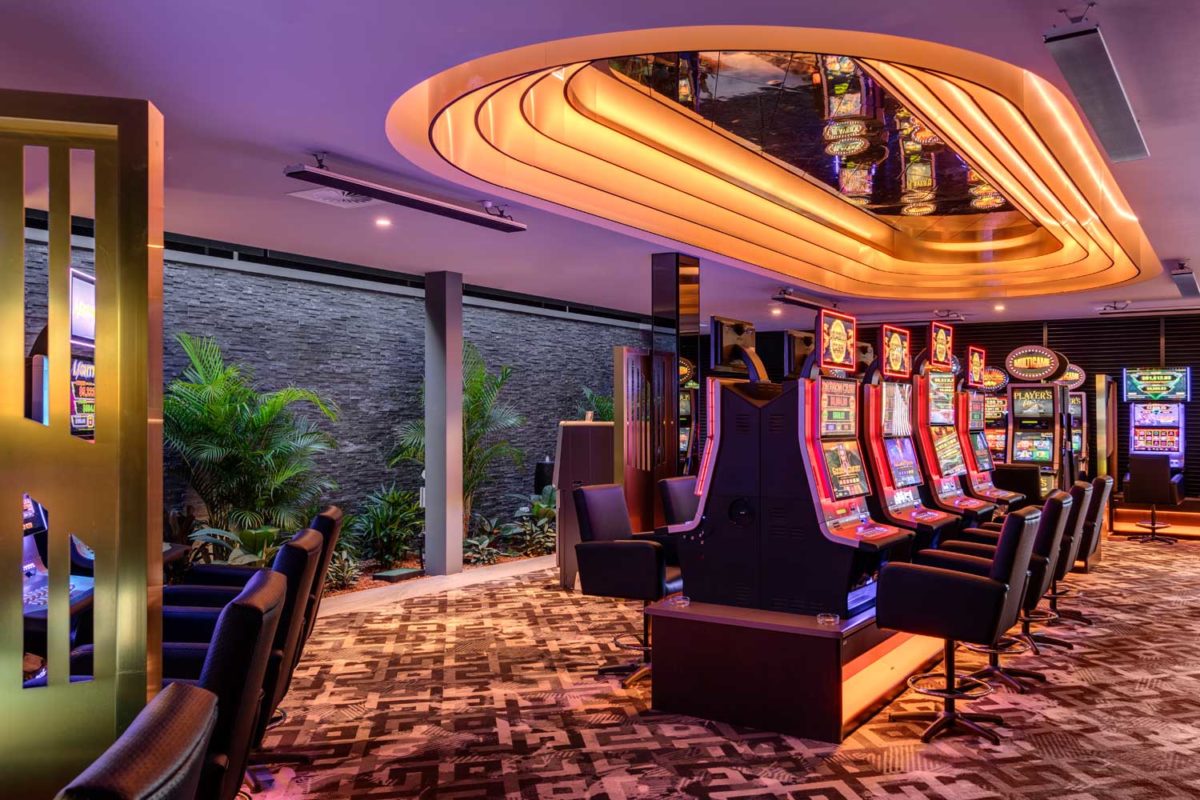 Bidwill Hotel VIP Lounge
The Bidwill Hotel is a spectacular gaming venue by Paul Kelly Design.
A custom ceiling design of illuminated concentric ovals,  shimmer and glow, drawing patrons into the space.
The internal courtyard of split face stone, water features and lush tropical planting create a calm and tranquillity that harmonises the room.
The sports lounge offers the ultimate in Fox Sports viewing experience with custom European lounge chairs.