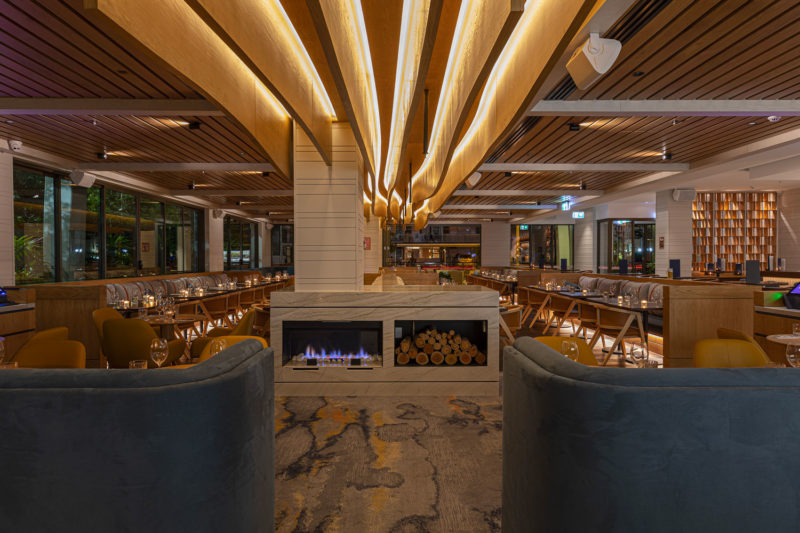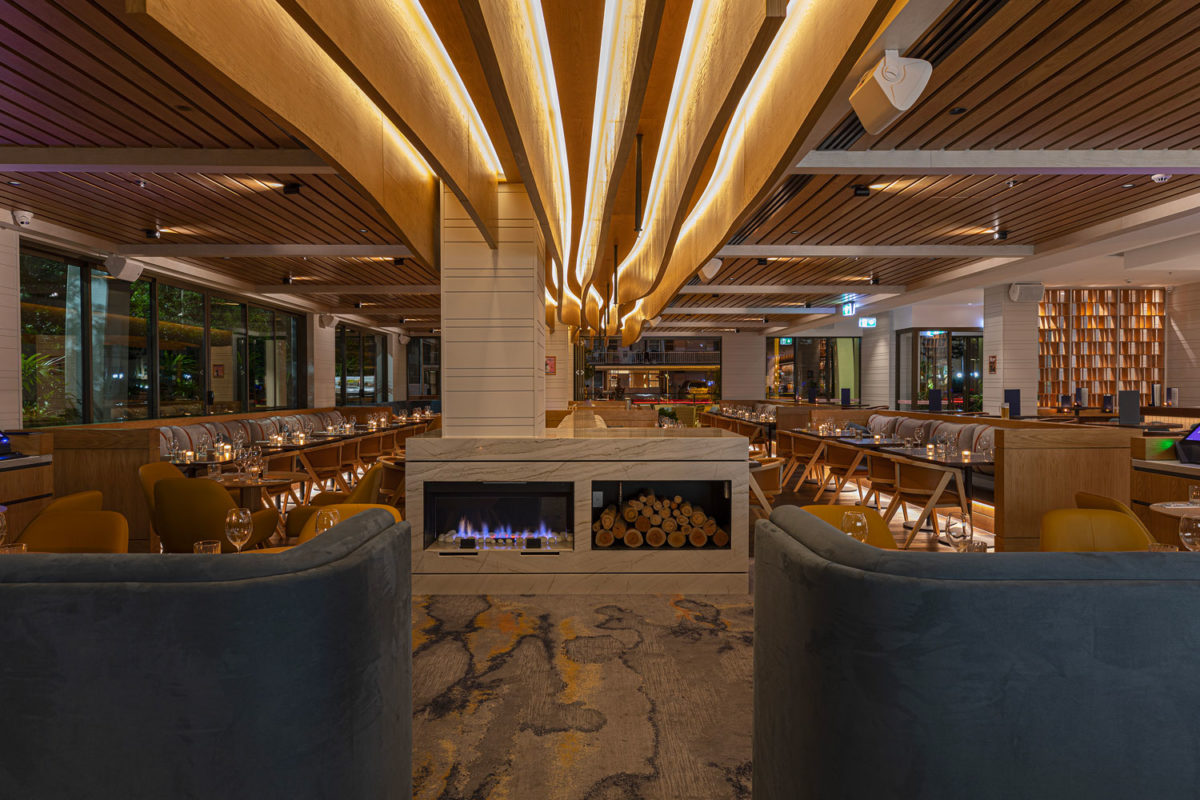 Miss Moneypenny's Broadbeach
PKD has drawn on the atmosphere and direction of the venue's sister restaurant in Noosa to create a striking new vision of contemporary Australian dining.


Social dining in a relaxed, stylish atmosphere is the focus of Miss Moneypenny's Broadbeach. In a space focused around a striking central fireplace, patrons are surrounded by the warmth of natural timber and hues of grey, navy and terracotta. Brass and stone elements add visual and tactile sophistication to the design. Above the seated diners a detailed ceiling feature attracts the eye with flowing movement.


The room features an extensive bar running the entire length of the room, and a dramatic window opening offers a view into the inner workings of the superb kitchen. PKD has made a feature of natural light, which adds to the seamless flow between the detailed luxury of the indoor spaces, and the more casual approach of the exterior settings. 


The venue incorporates a high-end private dining space, The Rimini Room, which operates as both a standalone function room as well as hosting any overflow from the 200-seat Miss Moneypenny's.