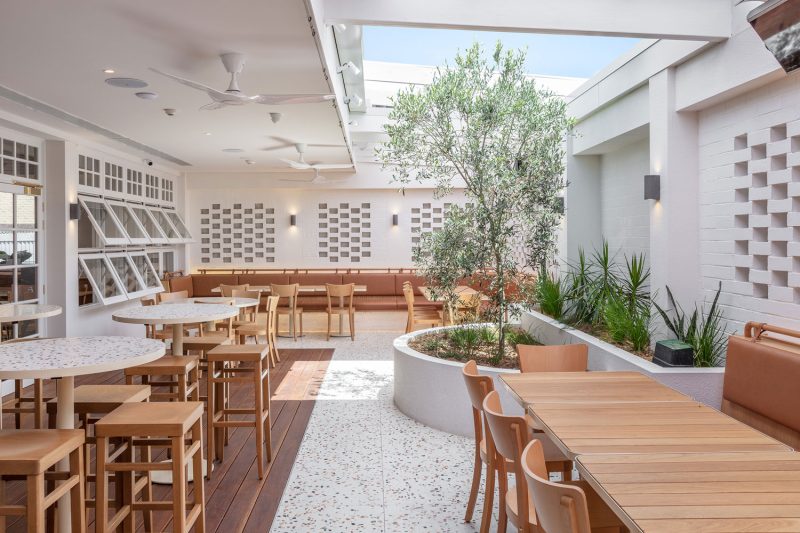 Matraville Hotel Perry Street Kitchen
The Matraville Hotel's Perry Street Kitchen brings new life to the existing hotel's bistro offer. The concept for this area was to provide a more serious restaurant style offer with a warm contemporary interior and courtyard outdoor dining experience.
 
The internal space is a light, bright and neutral space with subtle, but well thought-out inclusions like the central ceiling details, suspended pendant and custom artworks.
 
The external space is filled with an abundance of natural light, various textured white walls and natural planting. A central void over the olive tree ensures there is a real connection to the outside environment, while fans misting and heaters ensure there is a comfortable balance.