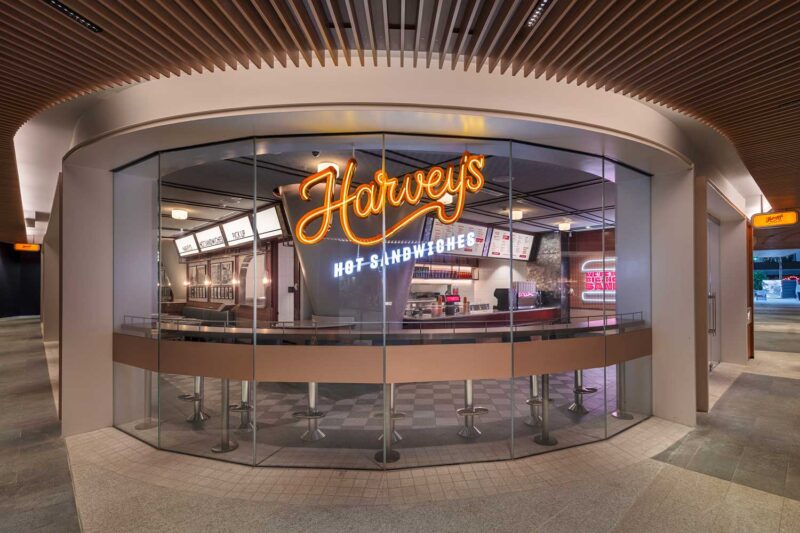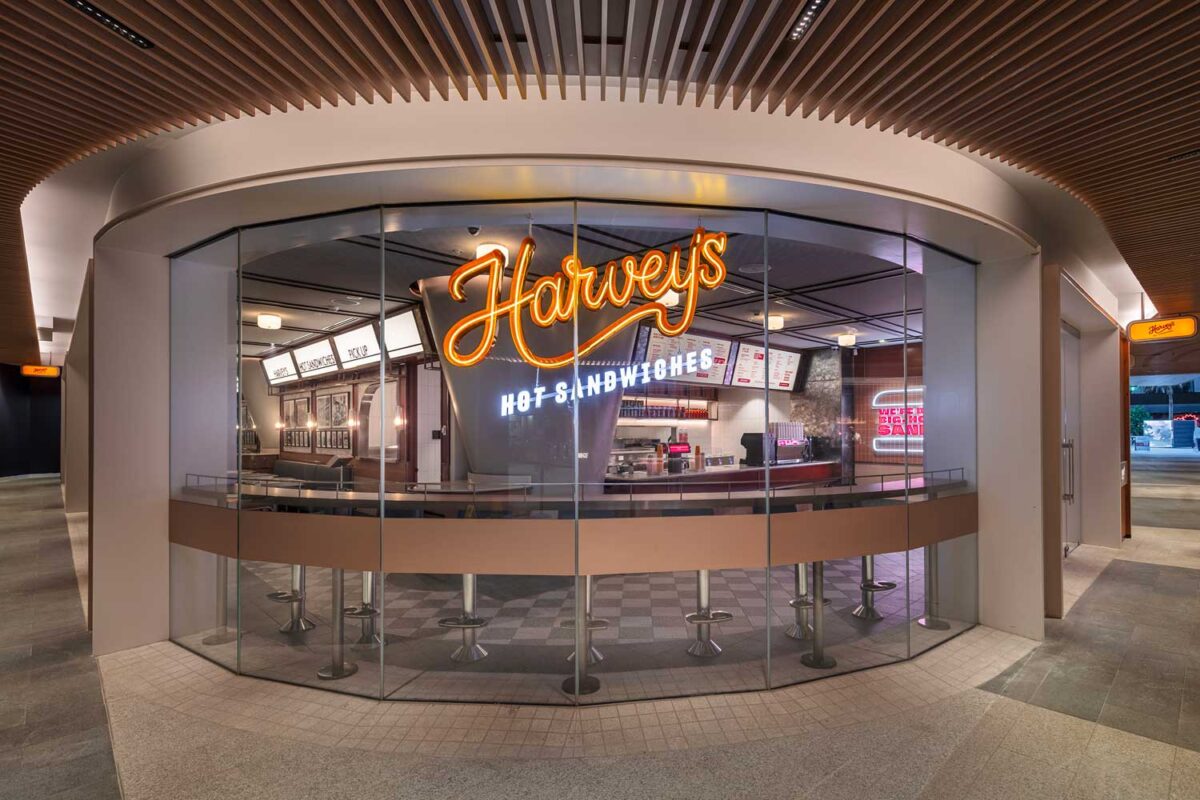 Harvey's Hot Sandwiches
Inspired by retro American diners and Australia's suburban milk bars, Harvey's Hot Sandwiches is a Quick Service Retail Brand developed by Paul Kelly Design that plays on old world charm and nostalgia.
Nickel metal finishes, formica wall panelling and lightbox menu boxes are a nod to the diner of old. Authentic counter stools, diner style chairs and tables, and bespoke banquette joinery further adds to the familiarity and charm of the venue. Historical photographs of diners and milk bars line the walls, pieces of memorabilia that inspired the venue design.
Harvey's focuses on delivering quality, simple and unforgettable sandwiches. The venue design aims to compliment that offer by creating an experience of authenticity, nostalgia and familiarity for the diner.