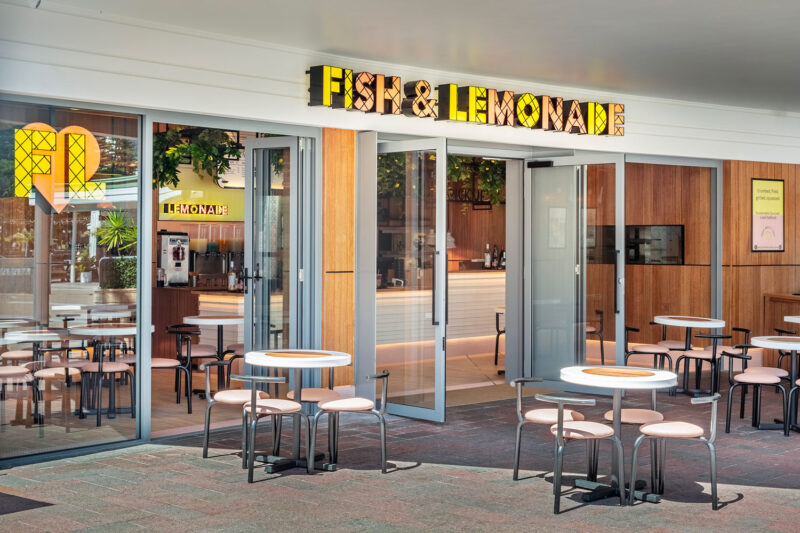 Fish & Lemonade
PKD worked closely with the operators to create this QSR Brand with its first store opening on Sydney's iconic Manly Wharf.
The routes of this unique offer stem all the way back to childhood memories, for us that's the mid 80's when timber wall linings and pink tiles were the acquired taste for interiors. We used this rational and the concept of marrying two things great together, to create a visually enticing and fresh approach on something that has been on offer to the vast majority for decades. This belief flows from the interiors, to the visual graphics and right through to the way the food is prepared, packaged and presented to the customer.
Warm materials such as sandstone crazy paving and timber wall / ceiling linings, provide a natural and calm experience. While the cooler / harder materials such as powder coat metal, painted bricks and mosaic tiles have been introduced as contemporary and youthful components, with the overall blend being a well-balanced experience.
The iconic location of Manly Wharf is the icing on the cake, which some would consider to be one of the most famous Sydney locations to stop for fish and chips.