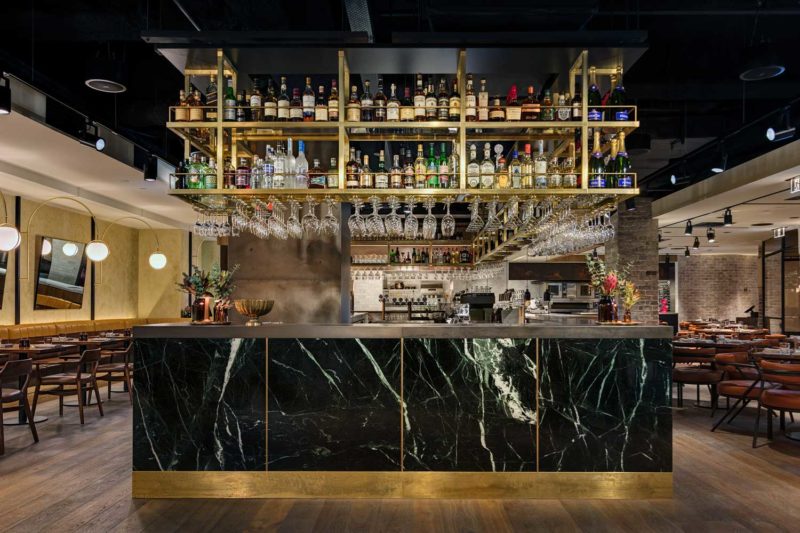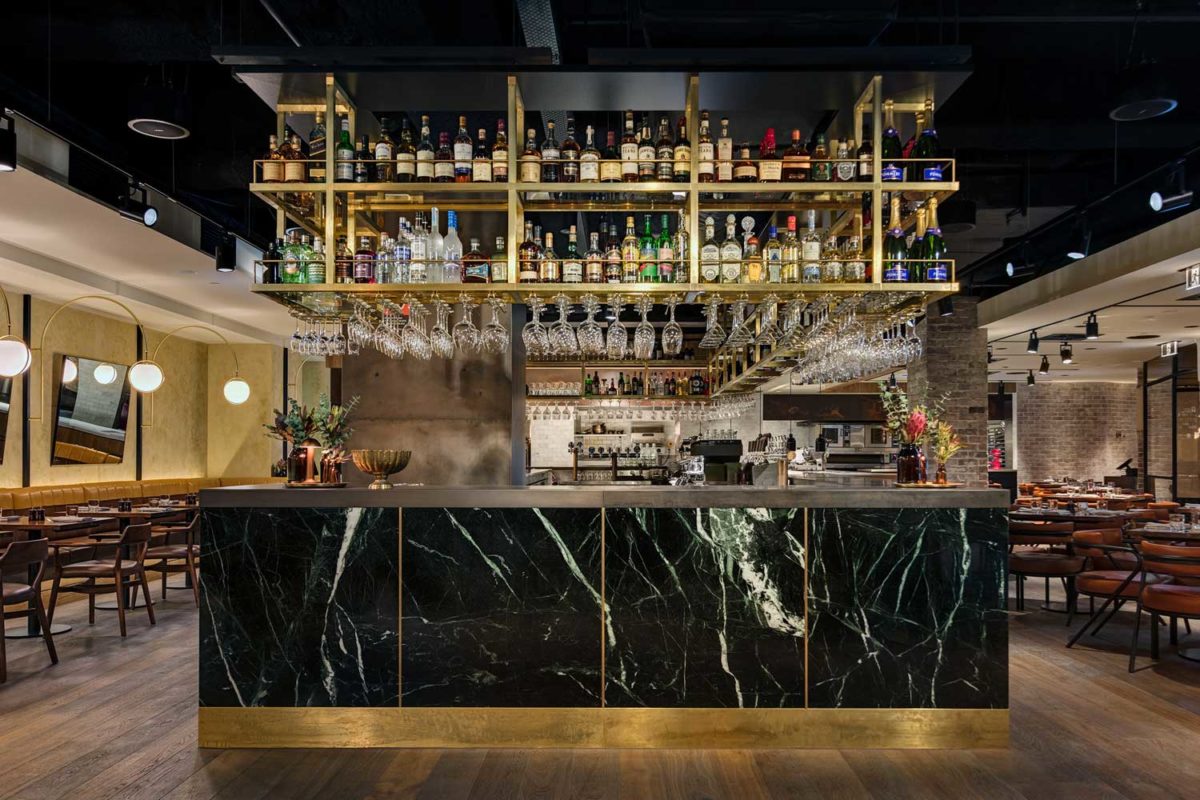 District Brasserie
Nestled within the lobby of the prestigious Chifley Plaza in Sydney's CBD, District Brassiere launched in 2017 offering casual dining elegance for the well-heeled corporate crowd.
The centrepiece of this establishment is an imposing, central island bar of green marble and brass, featuring a multitude of fine wines on display. A fully open kitchen is equipped with a Spanish Josper charcoal oven, and an all-day patisserie works overtime to tempt patrons with its tartines, croissants and Single Origin coffees.
The casual elegance of the space is tempered by the distressed gritty treatment of the walls, with aged brass highlights contrasted with post-war inspired Stucco, mid-century leather furniture and New York style banquettes.