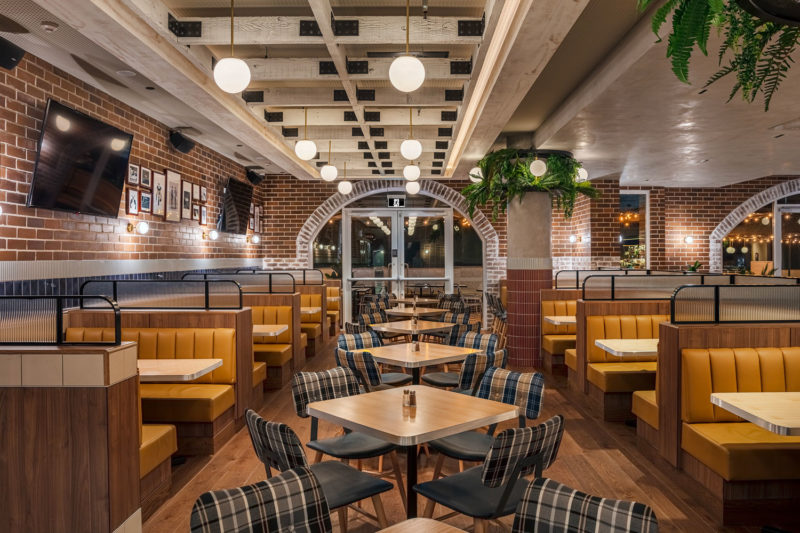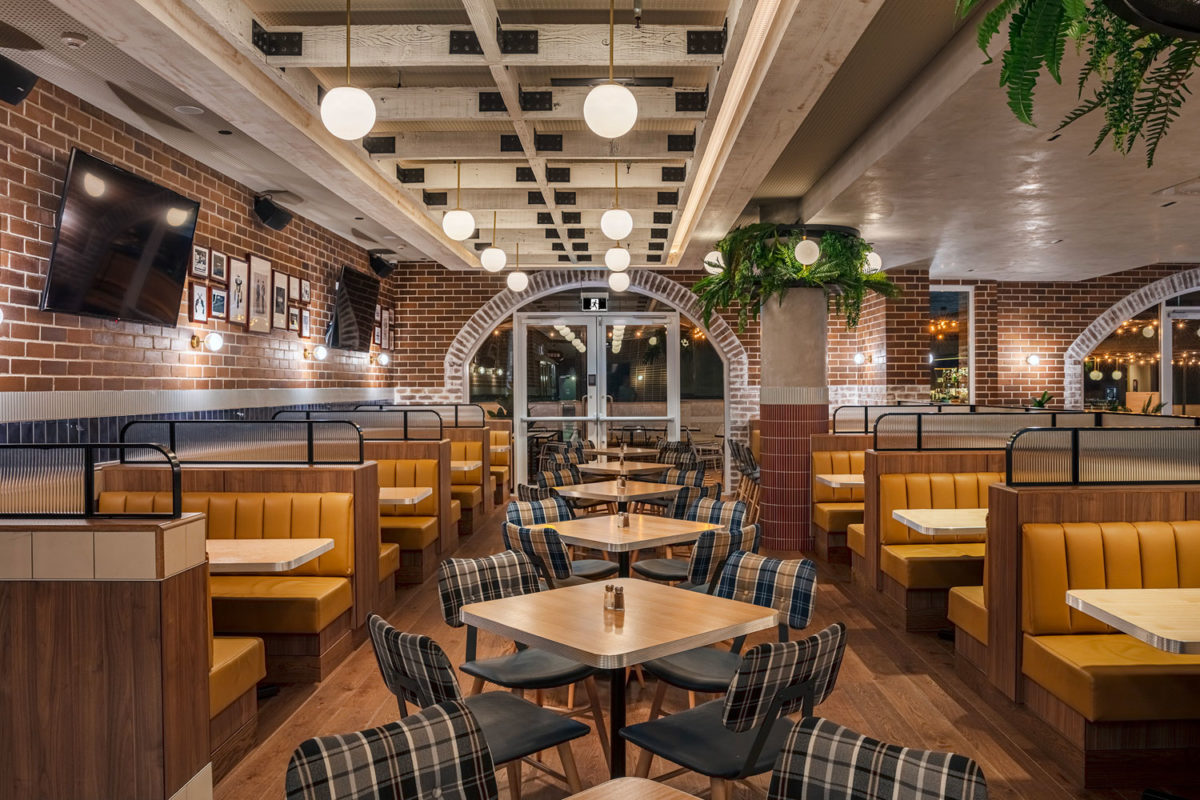 Union Place Hotel
PKD has created a total hospitality experience for JDA Hotels.
The Union Place Hotel offers a contemporary interpretation of the classic American diner. A dramatic bar occupies central place in the room, custom blue stained timber panelling and brass halo lighting imposing a strong, masculine presence. The coffered timber ceiling with its exposed metal fittings and dark walnut stain emphasises the strength of the design, which is then softened through the introduction of plants at key points in the room. The Bistro incorporates booth seating, inspired by the quintessential American diner experience.
PKD explores a new approach to a traditional "red, white and blue" colour palette throughout the Main Bar and Bistro. In the Gaming room, darker hues take over, complemented by a dramatic feature ceiling and brass mirrored columns. The custom carpet is a unique non-repeat design, which further develops the moodier colour tones of navy and gold to red.
The outdoor area is a contrast to the dark, strong interior. A lighter colour colour palette of blues and yellows is applied through playful and bold patterns. Fairy lights create a welcoming ambience at night, while strategically located plantings juxtapose the striking geometric patterns of the exterior tiles.