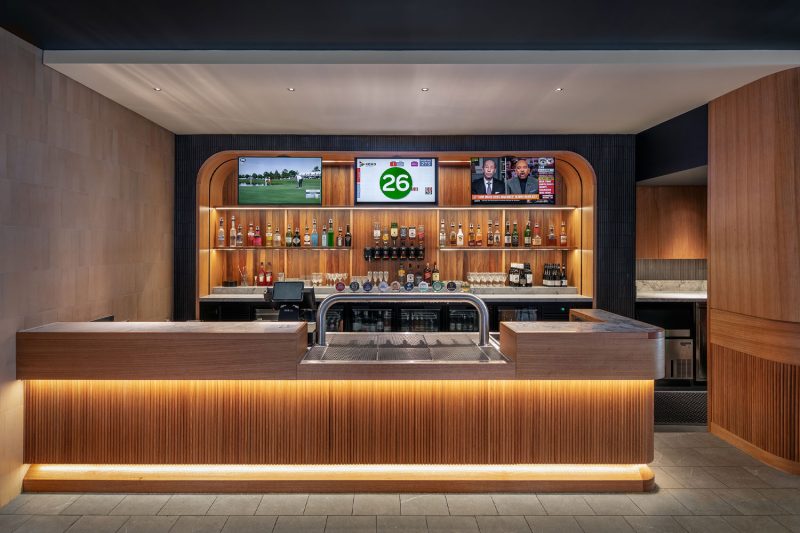 Matraville Hotel Sports Bar
The Matraville Hotel Sports Bar and TAB is a new take on the traditional sports bar, consisting of a light filled internal space and strong connection to the outside environment.
 
The concept for the space was to provide an outdoor style of space, however, with the facilities in place to control the extremes of the outside elements so that it can be enjoyed all year round. The introduction of a centralized ceiling coffer with a fully opening Vergola roof and surrounding pockets of voids with gardens allows for a very strong connection to the external environment.
 
The introduction of a new bar facility means the owners have the ability to offer customers in this area a tailored food and beverage experience, which might not be experienced elsewhere in the hotel.