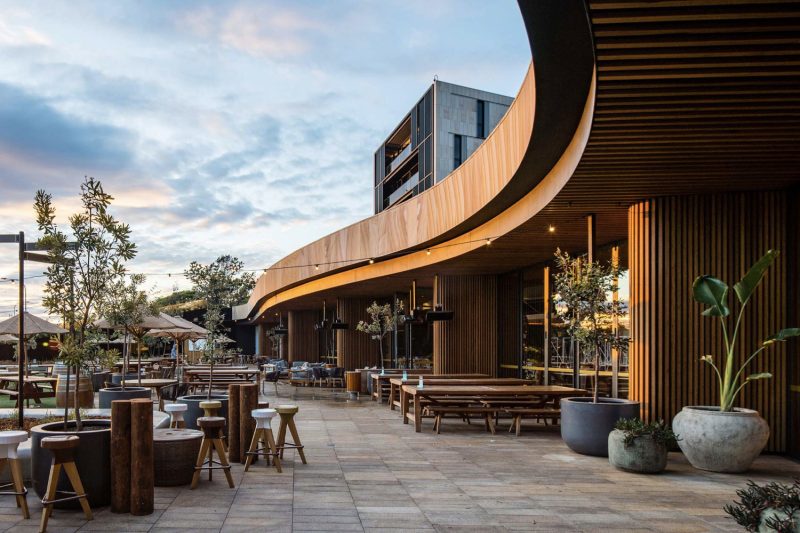 Harbord Diggers
Paul Kelly Design developed the Harbord Diggers project with the Mounties Group to become a key entertainment destination and part of the larger overall residential site development.
 
The project was to relocate the heart of the Harbord Diggers development into the new Entertainment Precinct, also designed and planned by Paul Kelly Design.
 
The process had several stakeholders and a large consultant team, requiring a detailed approach resulting in one of the most awarded club developments in Australia.