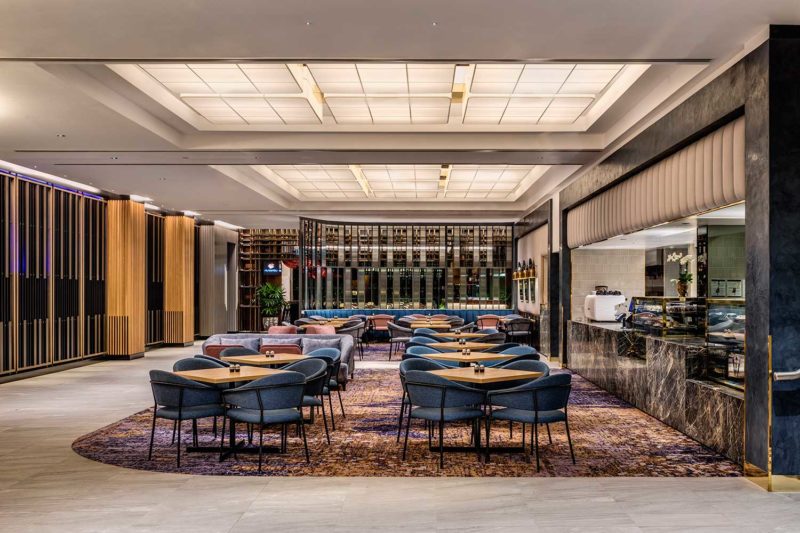 Canterbury Hurlstone Park RSL Club
Canterbury-Hurlstone Park RSL Club is now a destination of choice in Sydney's Inner West, a place known for its variety of dining and entertainment experiences. PKD has worked with the venue owners to continually diversify and extend its offerings, attracting a new class of patronage, while maintaining a quality offering for its loyal community.
PKD's ambitious redesign relaunched the venue as a landmark destination, positioned to attract the premium, discerning patron. Bold floor and ceiling concepts entice patrons into an elaborate gaming experience. An all day dining offer is featured within a vast yet classic space, awash with natural light and ambient elegance.